If you're coming to Copenhagen this summer, we want you to experience the best our hometown has to offer.
below you will find our favorite places to eat, drink, dance, and relax right here in the greatest city on the planet.

below you will find our favorite places to eat, drink, dance, shop, and relax right here in the greatest city on the planet.

when you're looking for some
Let's be honest, eating out in Copenhagen is expensive. Luckily there is delicious and affordable food to be had...for those who know where to look: Kebabistan is the best of the city's many shawarma / kebab shops, Gasoline Grill makes some of the world's very best burgers, tiny Ma'Ed serves up family style Ehtiopian food at student-friendly prices, the Italian team at Fabro provides the city with simple and authentic Italian pasta plates, and all three locations of Ramen To Biiru are guaranteed to satisfy your craving for wallet-friendly Japanese comfort food.
​
Ever since René Redzepi and the rebels at noma introduced the world to 'New Nordic' cuisine, the eyes of foodies everywhere have been fixed on Copenhagen. But, if you can't get a table at noma, here are five high-end spots that are definitely worth a visit: Høst offers seasonal food journeys in an award-winning setting (tip: go for the 'evening at Höst'), Manfreds is a casual take on farm-to-table New Nordic fare. Stylish 108 is both a restaurant and corner cafe ('The Corner'), nestled into a unique urban setting, Il Buco merges Italian classics with Nordic creativity, and, lastly, the Michelin-starred Restaurant Alouette is the hot new spot in town. ​


Day or night, winter and summer, we Copenhageners drink a lot of coffee—like, A LOT. Luckily for us, almost every corner of the city is blessed with a coffee shop making unique and high-quality brews. Our preferred local 'chain' coffee shops are Riccos and Original Coffee, which are both great and can be found all around town. When you're in the city center, our favorite spots are: The Coffee Collective Bernikow, Democratic Coffee (make sure to grab a croissant here), and Sonny Coffee Bar.
​
The team at ARKK HQ is pretty passionate about wine: red, white, and rosé alike. So, when we go out on the town to share a glass (or a bottle!) we're looking for places where quality wine meets friendly, cozy vibes. Places like...classy Ved Stranden 10, which serves primarily Austrian and natural wines and where the interiors are, seriously, just oh so cool. Apollo Bar is an artsy bar with an old school feel and an ever-evolving offering of drinks and snacks. Wine bar meets wine shop, Pompette keeps it simple and that keeps us coming back. Additionally, stylish Ancestrale and the Boho Beau Marché Café à Vins are must visits for wine lovers. 
​

Home to Carlsberg and Tuborg breweries, Copenhagen has always been a beer town. But these days, it's the craft brew scene that excites the beer-loving hipster inside us; these five beloved spots serve up unique, quality brews and plenty of hygge. Overlooking the Copenhagen lakes, Søernes Ølbar is a favorite haunt for locals. Tucked into the coolest corner of Nørrebro, BRUS brewpub has it all—good food, great beer, and a sunny terrace. Since launching in 2010, Mikkeller has gone global but their original bar at Viktoriagade is still one of our favorites. Ølsnedkeren is an unpretentious hidden gem that makes amazing craft beer. Lastly, located in trendy Refshaleøen, Broaden & Build is the new brewpub created by the minds behind Amass Restaurant.
​
The artisanal cocktail revolution has arrived in Copenhagen in a major way. Here are our go to spots for the best mixologists and most creative concoctions. The ultra-stylish Lidkøb and its older sister Ruby are two of the most atmospheric bars in Copenhagen, where the vibe is perfect: leather, polished oak, fireplace, and high quality booze! Duck and Cover is a relaxed underground spot in hipster Vesterbro and the essence of 'Copenhagen Cool.' One of the oldest and most respected cocktail joints in the city is GILT. 1656 is part of a trio of cocktail bars, each with a sophisticated vintage vibe and an amazing menu of mixed drinks. Bonus Pics: Balderdash and Blume are two more favorites of the team here at ARKK HQ.
​
You know it, I know it, we all know it: sometimes you just gotta dance. Here are our favorite spots in Copenhagen. The essence of 'shabby chic,' Jolene is a beloved dive bar meets dance club fuelled by top notch DJs and loyalty from locals. Opened in 2019 by three friends, Hello Coco is the sexy-sophisticated new dance spot on everybody's radar. Culture Box is the go to place for electronic and techno music. Centrally located, The Jane is a guaranteed good time specializing in funk, disco, and electronica. Lastly, Lille Vega and Ideal Bar are concert venues that host a variety of musical acts—from pop to headbangers to folkie singer-songwriters.
Ten months a year, the waters around Copenhagen are pretty damn cold. But, during the summer, these are the places you'll find us sunbathing, picnicking, and cannonballing. Amager Strand is a massive beach south of city that features the iconic Kastrup Sea Bath. Closer to the city center, Islands Brygge and Kalvebod Bølge both offer lots of ways to enjoy a sunny day. A little north of town, Svanemøllen Strand is a relaxed, family friendly beach that locals love. Lastly, La Banchina is a gourmet restaurant meets sauna meets seaside swimming hole—like a secret summer clubhouse for grownups.
​


Wherever you are in Copenhagen, you're never far from a relaxing and inspiring green space. The most famous is Kongens Have, beloved by tourists and locals alike. Close by, you'll find two more natural oases: the fascinating grounds of Botanisk Have and Østre Anlæg, a quiet spot just behind the National Museum of Art. On the south side of Nørreport Station is Ørstedsparken, a classical garden with some great playgrounds for kids. Lastly, in the northwest corner of the Østerbro district is Fælledparken, Copenhagen's largest and most diverse green space, where you'll find forests, gardens, playgrounds, football pitches, running trails, and a lot of smiling locals.
​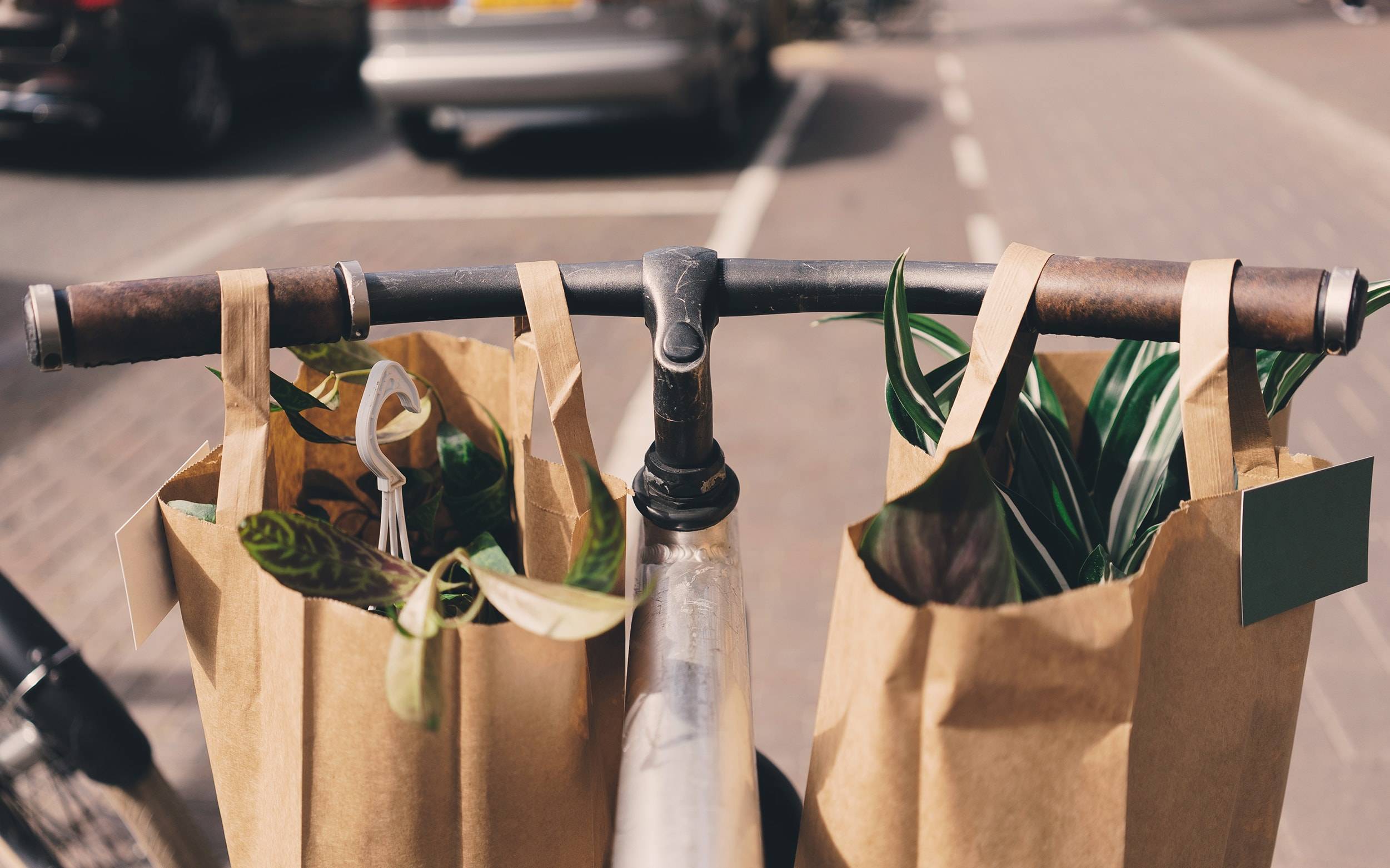 Looking for the best of Nordic Streetwear, modern interior design, or Danish Design classics? These are the Copenhagen streets you need to visit. Jægersborggade and Elmegade are at opposite ends of Nørrebro but both feature small, curated boutiques that will charm the eye and empty the wallet. For retro and vintage shops, head to Ravnsborggade (and its side streets). Pilestræde is home to some of our favourite streetwear and fashion brands. Studiestræde, and the surrounding neighbourhood, is populated with some of the cities most unique specialty shops and independent stores.  
​


Bread, Cake, Pastries, Oh My!
Nordic rye, sourdough or French-inspired, any way you slice it, Copenhageners are obsessed with bread. For us, these are the five local bakeries that 'take the cake' (see what we did there?). Sankt Peders Bageri is just around the corner from ARKK HQ is one of the city's oldest (and still one of the best). Brød is a no-nonsense Vesterbro bakery that locals flock to on the daily. Hart and Lille Bakery are relatively new spots with lots of well-deserved hype. Run by a former noma chef, Juno has seduced Copenhageners with its signature pastry, the Swedish cardamom snurre.
​
With its sailboat-riddled waterfront, cobblestoned streets, and impeccable interior spaces, Copenhagen is an Instagramer's paradise. These five locations are too often overlooked by visitors, but never fear: we got yo back. Of all the hidden alleyways in the city, Pistolstræde is the coziest—like something straight out of Diagon Alley. The rainbow of houses on Olufsvej is so damn adorable, your followers will have no choice but to 'heart.' The Glyptoteket is the most beautiful museum in the city and its interiors are an Instagram goldmine. The fruit and veggie stalls at Torvehallerne are perfect fare for travel pics. And, lastly, the picturesque little neighborhood of Christianshavn where, literally, every building on every street is Instagram-worthy.
​